Pastor Steve grew up near the city of Redding, California. As a student at UCLA, he encountered the irrefutable facts of the resurrection of Jesus Christ. After giving his life to Jesus, he left college to devote the rest of his life to ministry. In 1981, God called Steve to Reno with a group of Christians from Redding for the purpose of starting a Calvary Chapel church. They founded Calvary Chapel of Reno, where Steve was the worship leader for five years and at age 26, he was asked to be the Senior Pastor. Though the church grew significantly over the next two years, Steve's wife had struggles with depression. Steve then learned that a trusted leader in the fellowship was about to split the church. The magnitude of this simultaneous spiritual attack was overwhelming. Unable to physically fight for both his wife's health and his church, Steve resigned as Senior Pastor.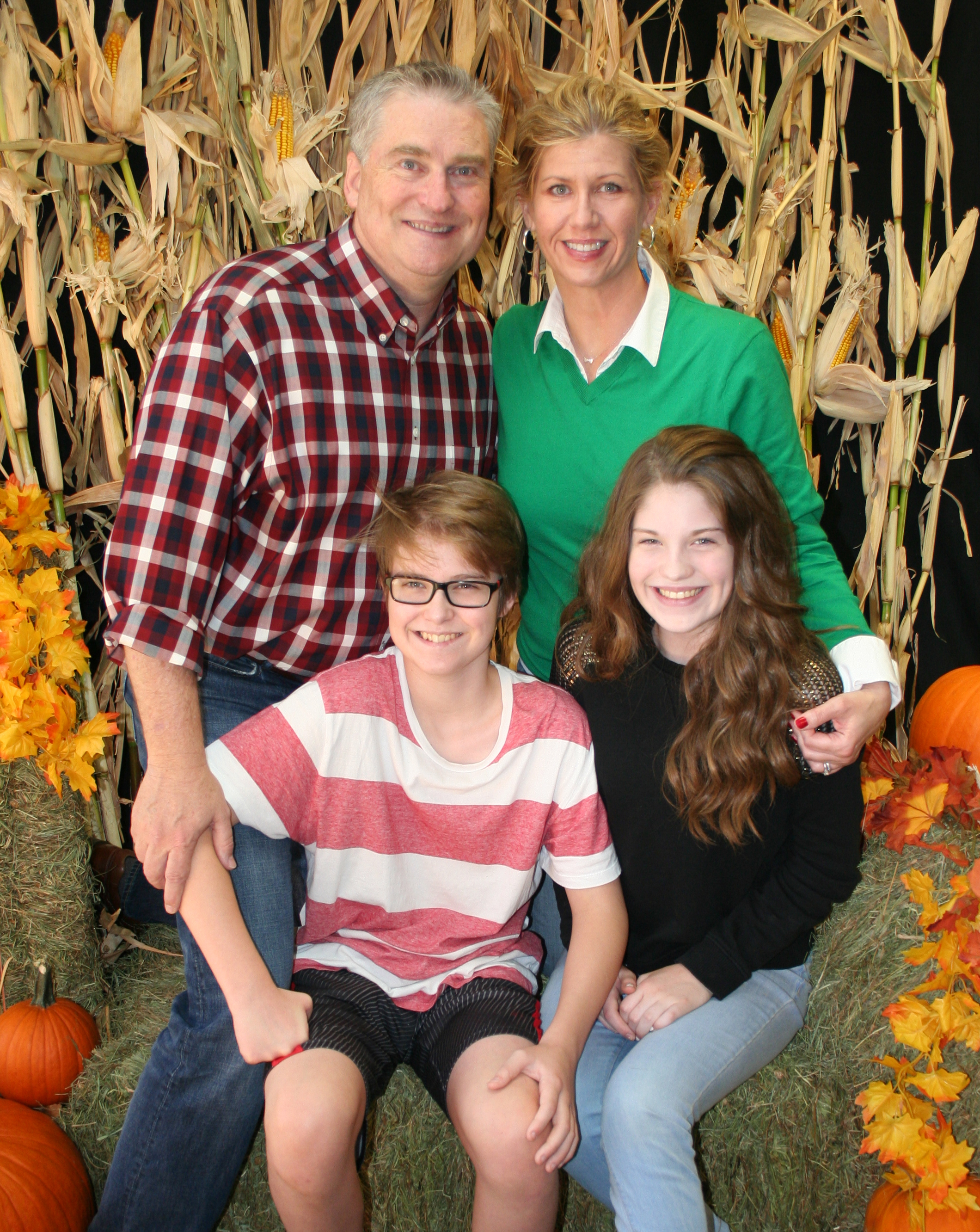 Steve then attended another local fellowship and was later asked to become their full time worship leader and Assistant Pastor. Again, his wife's struggles with depression worsened. After the birth of their third child, and after seven years together, she wanted a divorce. His marriage over, Steve resigned yet a second time from ministry, because they would be separating. Disillusioned and angry, Steve walked away from the Lord completely. During that time a relationship with a married woman developed. A few months later, Steve himself ended the relationship, and totally repented and confessed to his pastor, who then asked Steve to bring this before the entire congregation. After that night, Steve refused to set foot in another church for the next five years.
In 1996, working in a casino, Steve met his wife Nicole. He discovered that she had been saved since she was nine years old and that she had also been called to Reno, all the way from Iowa. Over the next few months, he cautiously opened up about his life, his past, and his "commitment" to never return to a church again. Together, Steve and Nicole co-produced, wrote, directed and managed live action stunt shows, and it became more and more apparent to Steve that God had brought them together. It was this realization that prompted him to accept an invitation to visit a new Calvary Chapel in Sparks. They visited, and eventually became committed members. In spring 1998, Steve proposed to Nicole, and that October they were married by their Pastor. They were not sure what the future had for them, but knew they would serve the Lord.
The next year, Steve was hired as a writer and Story Consultant for the movie, "Left Behind." Nicole was hired as well, and they were both flown to Toronto for the shooting of the movie. In the spring of 2000, Steve and Nicole were faced with a big decision. An enticing opportunity opened up for them to make Christian movies in Toronto. At the same time, Steve was asked to come on staff as the worship pastor at their church. Having shared fully with his Pastor about the five years when he was not walking with the Lord, Steve grappled with his fear of being in ministry again. After much prayer and fasting, and knowing God had called them both to Reno for His purpose, Steve accepted the position as worship pastor.
There are truly no words to describe those eight wonderful years of fellowship, and the brothers and sisters that became their dearest friends and family. As God often does, however, when He is going to move, there had been an impending sense that change was coming. Finally Steve and Nicole prayed, "Lord, we don't know what this feeling is but you do. This church is our home and family and we don't ever want to 'quit' or 'give up' in ministry, ever again. So if there's something you want us to be doing that we're not, or if this is not where you want us, YOU Lord, would have to take us out."
One week later, Steve was asked to resign. They were also asked not to even fellowship at their church. Without a church home, yet covered and blessed by the Lord in unbelievable ways, again, after much prayer and fasting, it eventually became clear what God was doing. He gently reminded them, "For the gifts and callings of God are without repentance." It was time for Steve to start the very church God had called him to Reno for, twenty-five years before. Steve and Nicole put in a call to the regional Pastor from Calvary Chapel. Steve was told that, because there had been no sin, nor any accusation of sin, there was no reason why he could not start a Bible study, and if God was in it, it would grow.
On October eighth, 2005, Steve began teaching a bible study, which later incorporated as Harvest Family Fellowship. The foundation and purpose of Harvest is to teach the Bible, worship in Spirit and truth, and be filled with His Spirit. Harvest Family Fellowship exists today because: God is always faithful, His Bible is always proven true, and Jesus died and paid for every conceivable human failure.
Steve and Nicole have six beautiful and amazing children, including their son and daughter, and their four daughters from Steve's previous marriage, Noah ('04) Jaeden ('02) Olivia ('93) Lexy ('90) Rachael ('88) and Aubrey. ('86)